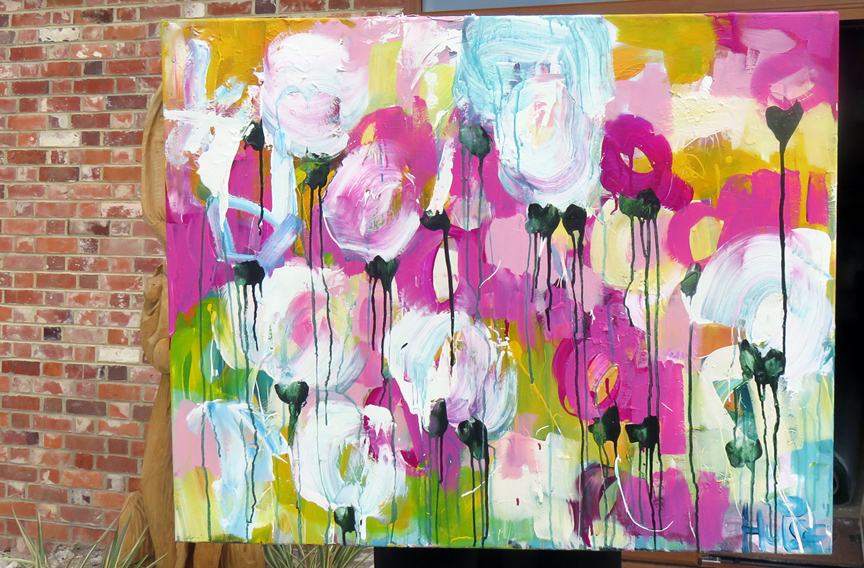 Caroline's Abstract Paintings are generally created on stretched canvas. (Ready to hang) She uses the best Golden acrylic paints & Michael Harding oils. Caroline also uses spray paint, hand made paint and mediums.
Caroline works to 'Concept' and creates a series of paintings (usually around 12/15 paintings) in each series. A Mood Board (The mental workings behind the visual imagery) is created for each series of works.
Very few paintings reach the web site. Best way to get an original painting is to go on her mailing list and then come and see them in her personal studio (Magic Easel) in Mapledurham, Berkshire. The Mailing List is sent monthly with details of all her current available paintings.
All her paintings are original and each has a very strong idealisation behind the mark making. 'Strong Ideas' Complicated paint techniques