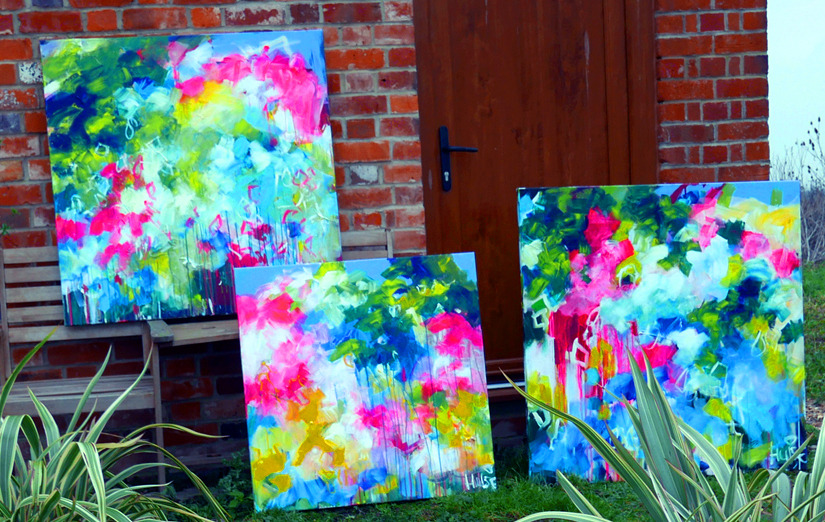 Caroline's NEW (February 2017) Abstract Lovely Day, Lovely Day Series
Very difficult for camera to capture these paintings because of all the HUES
They are actually even more BEAUTIFUL in reall LIFE!
A very complicated paint process in this series
Using MIXED MEDIA
Each painting takes around 50 hours
Caroline works and reworks the composition
This painting series was inspired by getting better after the 'COUGHING VIRUS' = the relief of feeling better after feeling SO POORLY.
The IRONY IS = now the series is finished Caroline has the COUGHING VIRUS AGAIN!!!!!!!!!!!!!!!!!!!!!!!!!!!!!!!!!!!!!!!!